LONGEST-LASTING AND LEAST EXPENSIVE MACHINE OF ITS KIND
Since its introduction in 2003, 98% of all JUGS Lite-Flite® Machines sold are still in use, making it the longest-lasting, least expensive ball-throwing machine of its kind. The perfect machine for baseball, softball and pickleball.
PITCHING VERSATILITY
JUGS Lite-Flite® Machine throws: Left-Handed Curves, Left-Handed Sliders, Fastballs, Right-Handed Sliders and Right Handed Curves for both baseball and softball.

QUICK-CHANGE DESIGN
Quick-Change design features exclusive Switch-and-Play Knobs. Go from baseball to softball in a matter of seconds.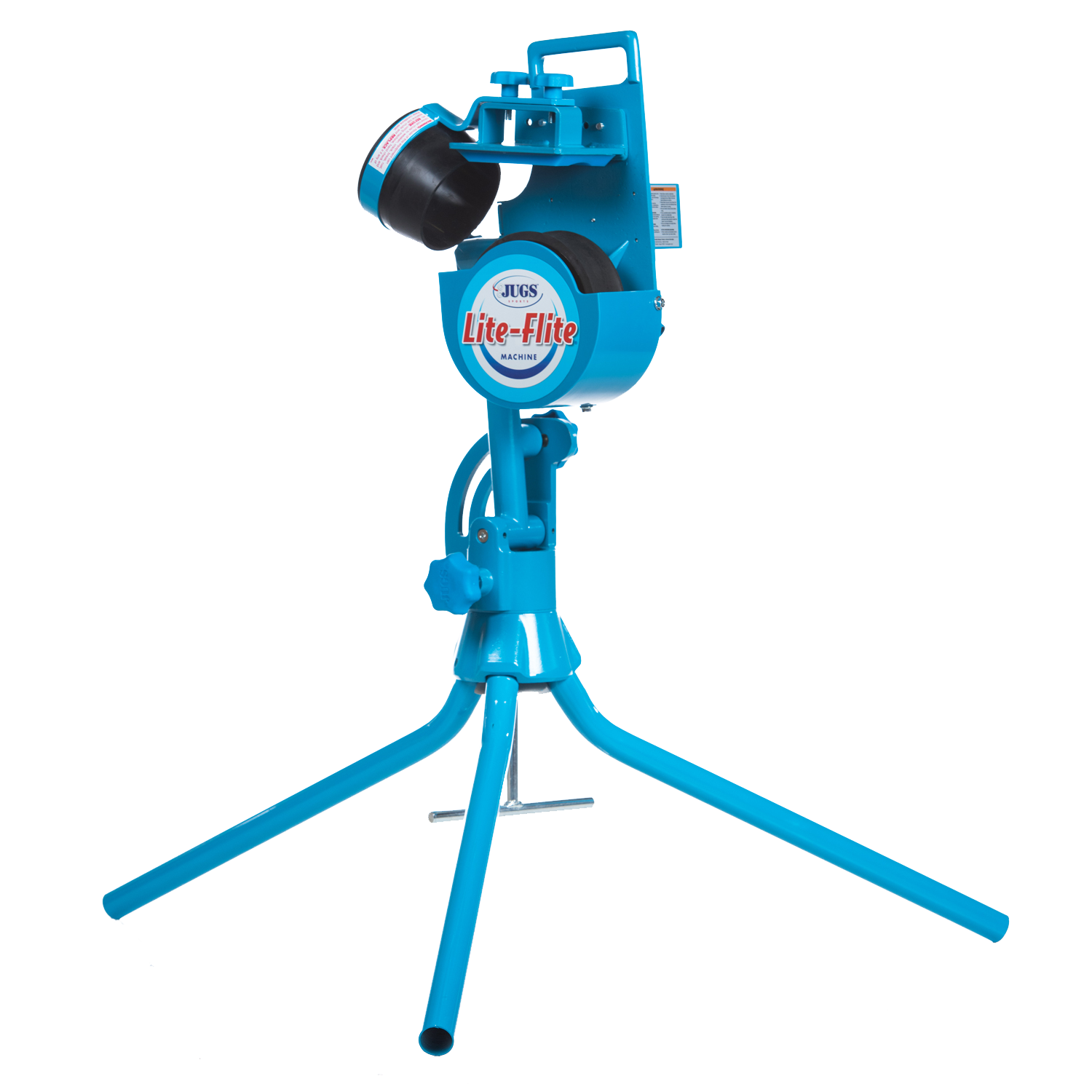 The JUGS Lite-Flite Machine can also be purchased in the JUGS Lite-Flite® Machine Packages for baseball and softball. Make practices more efficient with the JUGS Lite-Flite® Baseball Feeder or the JUGS Lite-Flite® Softball Feeder.

NOTE: Feeders are all sold separately.
JUGS Lite-Flite® Machine throws Lite-Flite® baseballs, Lite-Flite® softballs, JUGS BULLDOG™ poly baseballs and JUGS BULLDOG™ softballs.
HIGH FUN FACTOR!
VALUE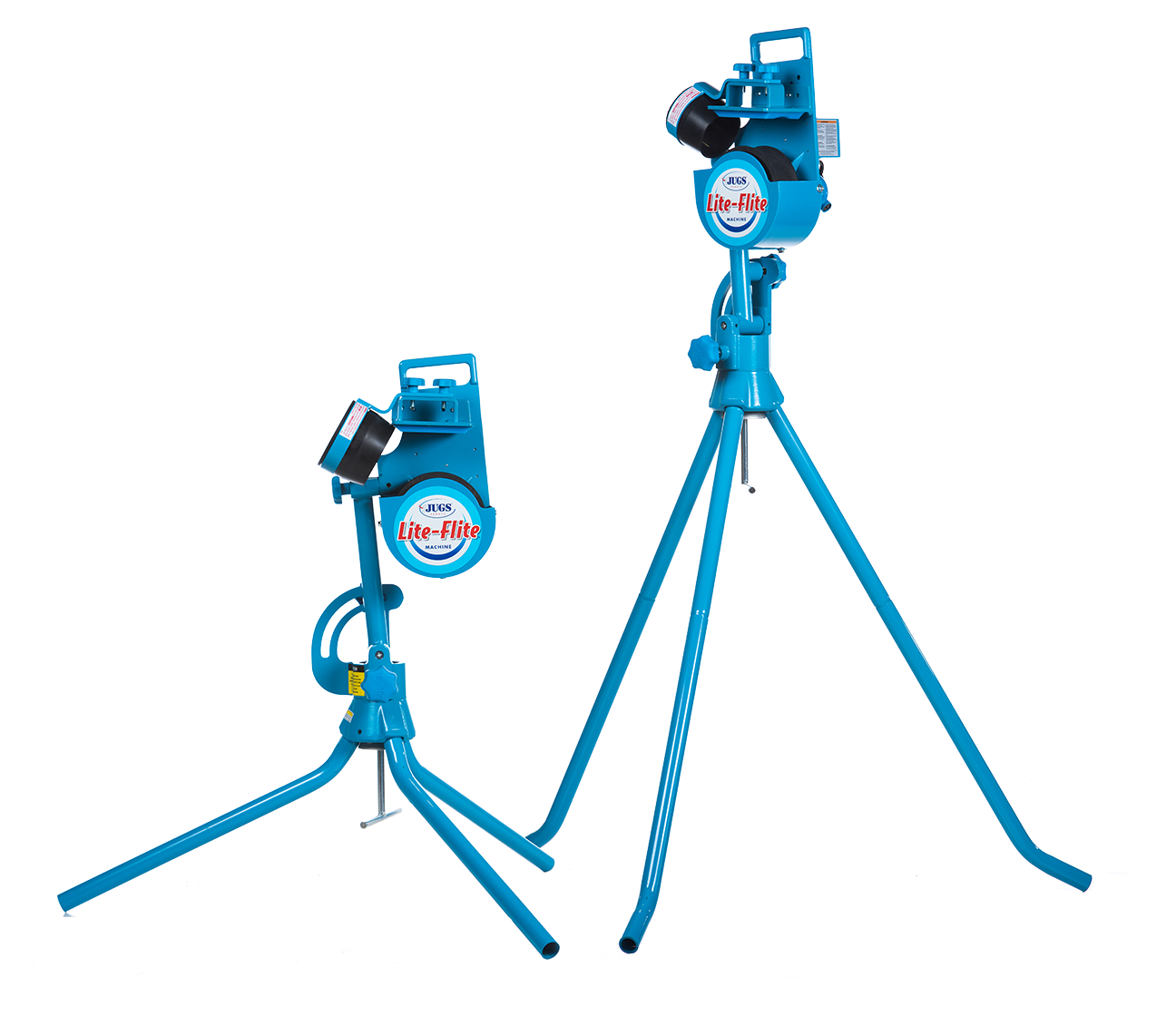 Trusted and used by the very best at every level.