It's no wonder Catherine Leigh Osterman, otherwise known as Cat, is considered one of the greatest softballs pitchers, and players, of all time. During her long career as a collegian, Olympic athlete and professional softball player, she made her mark on the game and left her name in the record books.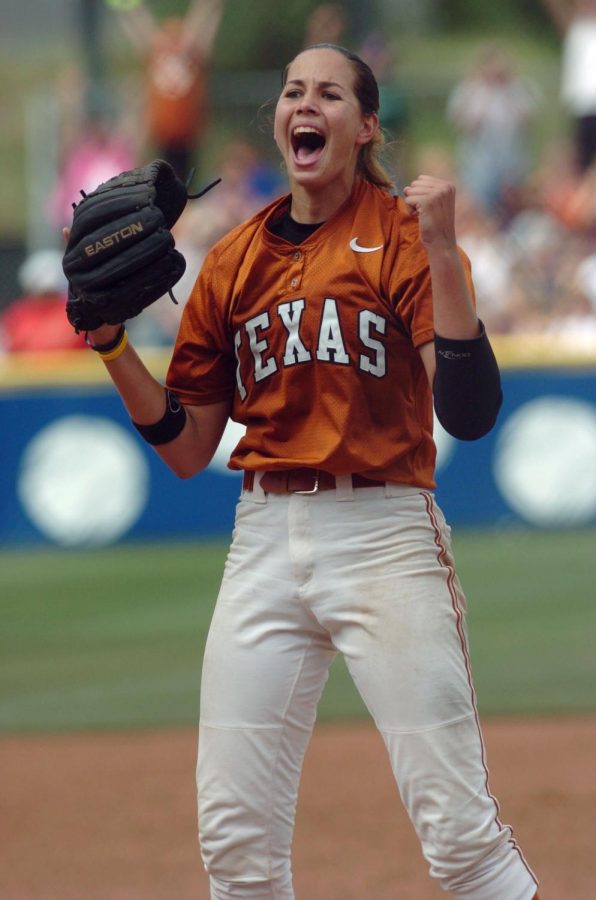 She's the most decorated pitcher in NCAA (USA collegiate) history
She's a six-time professional All-Star, a four-time All-American, and a record holder in multiple categories at her university as well as at the NCAA level
She was the youngest player on the U.S. Olympic Team in 2004 and the oldest in 2021, with one gold medal and two silver
Cat Osterman is the model for the ideal softball pitcher and competitor.
The many lives of Cat.
Cat was born Catherine Leigh Osterman on April 16, 1983, in Houston Texas. She got her nickname when she was on a team with a few other girls named Catherine, so she became Cat.
She had a successful pitching career in high school in Cypress, Texas. She once struck out 33 batters in a single 14-inning game. She was recruited out of high school by a handful of major colleges, including Washington, Texas and Oklahoma. However, she chose Texas...her dream university. Not that it was an easy decision. "That was really hard," Cat says now. "They were good people, and I didn't want any of those coaches to be disappointed in me."
Four-year college star.
Cat's college achievements in four seasons with the Texas Longhorns are something to behold. She was a starter her freshman year (2002) and sophomore year, stepped away in 2004 to play for Team USA in the Olympics, and then came back for two final incredible years. Here's a breakdown of her achievements:
Appeared in the College World Series in 2003, 2005 and 2006
Only player to win the USA Softball Collegiate Player of the Year three times
Selected as the Big 12 Conference Female Athlete three out of four years
Finished her college career with a record of 136 wins/25 losses
Won back-to-back ESPYs for Top Collegiate Female Athlete in 2005 and 2006
At Texas, holds the school records for victories (136), shutouts (85) and no-hitters (20)
Holds Conference records for wins, strikeouts, ERA, WHIP and strike ratio
At the NCCA Division level, Cat made her mark:
Best strikeout ratio of all time
14.34 strikeouts per 7 innings (1st all-time)
2,265 career strikeouts (2nd all-time)
7 career perfect games (2nd all-time)
85 career shutouts (3rd all-time)
20 career no-hitters (3rd all-time)
136 wins (6th all-time)
She was named the third-best Female College Softball Player of all time by the NCAA.
2004: The Athens Olympics.
Cat took a break from college after her junior year to play for Team USA in the (2004) XXVIII Olympiad, taking place in Athens, Greece. On that team were many former All-Star collegiate players, including Jennie Finch, Jessica Mendoza and Lisa Fernandez. Cat was the only college player to make Team USA, and she was the youngest. In preparing for the event, Team USA went on a 53-game schedule. Cat made 24 appearances without taking a loss.
Cat won two games during the competition, picked up a save and struck out 23 batters, the most for Team USA, and they took home their third straight Olympic Games gold medal.
"I remember my first pitch in the Olympics, and I think it went three feet wide of the plate," she recalled years later. The 2004 Olympic Team won seven straight games, scored 41 runs and gave up none. Team USA owned women's softball.
2008: The Beijing Olympics.
Done with college sports and during the leadup to the Games, Cat pitched in 28 games and racked up 15 wins, as Team USA (the USA Softball National Team) compiled a 59-1 record in preparation for the Olympics. She struck out 22 batters in one game, a 31-0 blowout. She and Team USA were ready to take on the world.
After Jennie Finch pitched a shutout in Game 1, Cat pitched a 3-0 no-hitter in their second game. It was the second no-hitter in Olympic Games history. Next, on the same day the team defeated Japan in a 7-0 shoutout by Monica Abbott, Cat picked up a win (8-1) in four innings of relief, striking out eight batters while wrapping up a suspended game against Canada. Three days later, she picked up a win pitching the first three innings of a five-inning 9-0 blowout over China. Cat's record was 3-0.
The U.S. team then defeated Japan 4-1 in the semifinals (the second time they had defeated Japan in this Olympics), but Japan defeated Australia next to face Team USA in the finals. Cat was on the mound and pitched 5 innings in a 3-1 loss to Japan. Team USA's 22-game Olympics streak was over, and they settled for the silver medal. It was the first loss in Cat's Olympic career, and the first time she'd given up any runs.
The loss would be one that wasn't easy to get over or forget. "It was the worst nightmare of a game," she would say, even years later. "(It was) like if anything could go wrong in a game, it all went wrong that night. Coming home with the silver [medal], we all felt like we didn't live up to the standard."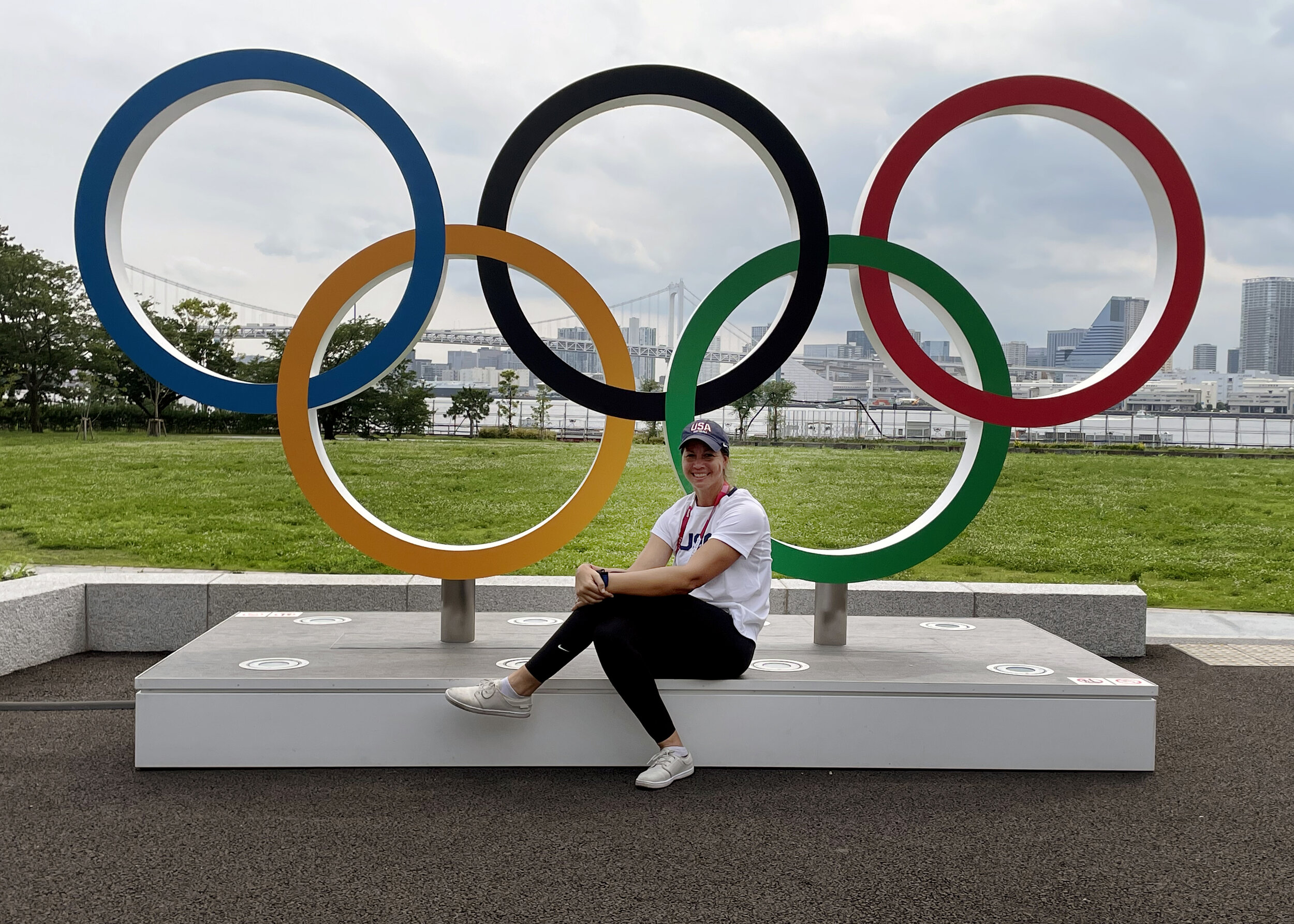 2020: The Mexico Olympics (in 2021).
When it was announced that softball was coming back to the Olympics for the 2020 Olympics in Mexico, Cat decided to unretire (she'd been playing Women's Professional Fastpitch) to join the USA team...12 years after Beijing.
Cat pitched 14 innings during the 2020 Games, didn't allow a run and won two games for Team USA. In the team's opening game, she pitched six innings of shutout ball. Monica Abbot picked up the save. Cat's next game on the mound was virtually the identical result, with a 2-0 win, pitching six scoreless innings, and Monica Abbott in for the save.
Cat pitched one inning in relief as Team USA squeaked out a 2-1 winner over Japan. The next day, they met Japan in the gold medal game, but just like 13 years earlier, the U.S. team lost to Japan, a team they'd defeated before. Cat started the game but didn't take the loss. A freak line drive that turned into a double play ended a potential USA rally in the sixth inning.
It was silver again for Cat and Team USA, and another heartbreaking gold medal game loss for Cat.
Putting a great career into perspective.
Cat was very emotional after the loss, especially after another frustrating ending to Teams USA's gold medal dreams and knowing her Olympic experience was behind her. "The biggest thing is, you're not going to win every game," Cat said. "You're not going to win every pitch. You're not going to win every at-bat. You have to figure out how you're going to bounce back from it or how you're just going to move forward with it."
Osterman ended her Olympic career with a 7-1 record. She also won gold medals at the Pan American Games in 2003, 2007 and 2019, as well as two World Championship golds. She proved to be a true champion.
Resources: westportmoms.com/meet-cat-osterman; auprosports.com/things-about-cat-osterman; wikipedia.org/wiki/Cat_Osterman; ncaa.com/best-ncaa-softball-pitchers-all-time;
ftw.usatoday.com/lists/olympics-softball-cat-osterman; catosterman.com/blog; Wikipedia.org/2004_Olympic softball; Wikipedia.org/2008_Olympic_softball; olympics.com/en/news/cat-osterman-usa; statesman.com/story/texas-hall-of-fame