All-American, Olympic gold medalist, pro player, broadcaster, instructor and businesswoman.
Michele Smith, former Oklahoma State softball pitcher (1988–90), is one of those rare talents who has turned an illustrious softball career into a successful and continuing career that includes Olympic gold medals, professional sports, her own business...oh yes, and broadcasting for the largest sports network.
That's likely how most people have come to know her, as an analyst and color commentator for ESPN. She's covered women's softball, Olympic softball, and in 2012 was the first woman ever to join the broadcast booth for Major League Baseball in a nationally televised game.
But it's as a softball pitcher that set the stage for future success and she made a name for herself. Her path was not typical, nor were some of the challenges she faced.
Energy and activities from an early age.
She was born June 21, 1967, and is originally from New Jersey. She says she was one of those kids who could never sit still, so her mother chased her out of the house to play and burn off that energy. That's where she first developed her athletic talents, playing mostly with the neighborhood boys. When she got into team sports, she played field hockey, basketball and softball.
However, she didn't start pitching at a young age as most girls do today. "I didn't start to pitch until my sophomore year in high school," Michele explains. "I didn't begin to pitch until I was 16, and starting late was a challenge to overcome. But I practiced hard after basketball or field hockey practice. I worked hard and did my homework to become better."
At Voorhees High School in New Jersey, Michele set school records for wins, strikeouts and no-hitters. All that hard, focused practice paid off.
College pitching star...after overcoming a challenge.
Michele was a dominating left-handed pitcher at Oklahoma State University and a force at the plate as well. She was one of the best to ever play for the OSU Cowgirls softball team (1986–89).
But there was a time in late 1986 when it looked as if her softball career might be over and that she'd never pitch again. After her freshman year in college, she was in a car accident that severely damaged her left elbow...on her pitching arm. She was told she'd never pitch again.
Michele wasn't about to give up without a fight, and with a lot of rehab from OSU trainers she made it back.
"When I first got out of that cast, I could only move my arm about 15 degrees," she remembers. "The muscles in my arm were severely atrophied. Making it back taught me a lot about who I was as a person...and that life isn't always easy."
Michele recovered as no one could have imagined. As a pitcher...
She set eight school records, including career victories, career games started and appearances
She was a three-time All-Big Eight selection and a two-time All-Big Eight academic selection
She was a two-time NCAA All-American, 1988 and '89
When she graduated from OSU, she had the school record for wins, strikeouts, no-hitters and perfect games. That's just as a pitcher. As a hitter, she was also tops in RBI, home runs and triples.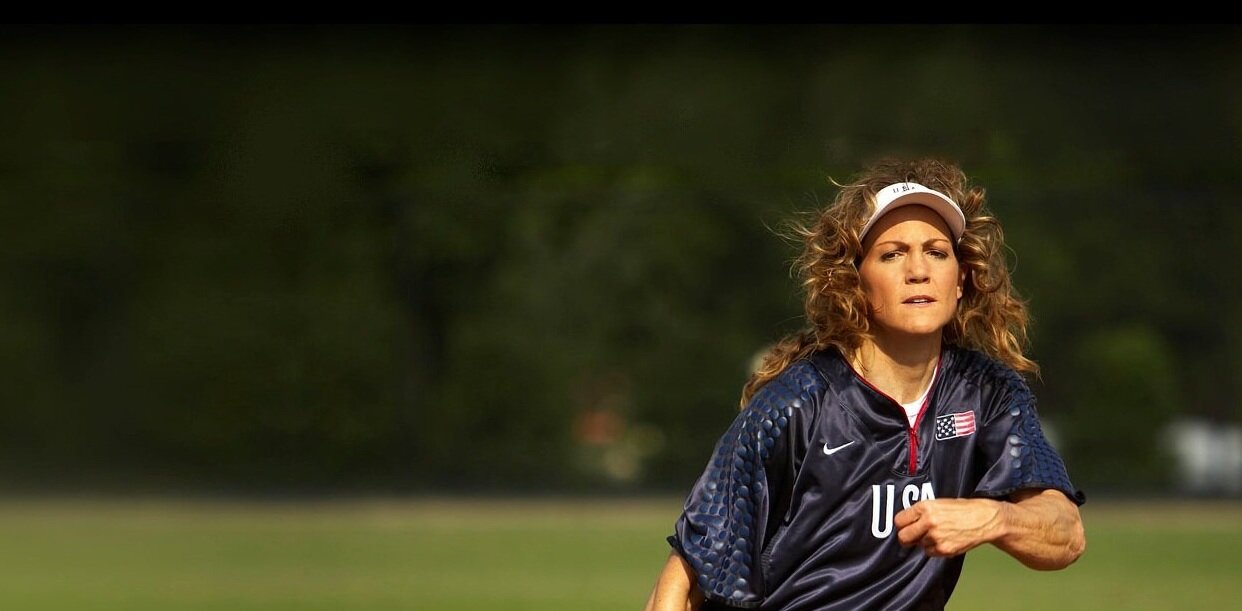 A dream comes true: the Olympics and a gold medal.
The year 1996 was significant for softball players and sports across the globe. It was the first year softball became an Olympic sport. Michele was more than ready to be part of the historic moment—and as it turned out, a historic achievement for Team USA.
The sport made its Olympic debut at the Games in Atlanta, Georgia. Ironically, the day of Michele's accident was July 21, 1986, and the first-ever Olympic softball game was exactly 10 years later to the day, July 21, 1996. Michele and the U.S. team won the gold medal. They repeated the achievement four years later at the 2000 Games in Sydney, Australia.
Japan was calling.
Michele had an incredibly successful and lengthy career playing professional softball in Japan, where she became a sports star and a role model to thousands of fans. As a member of Toyota Shokki in the Japanese Pro Softball League for 16 seasons, she was an eight-time champion and MVP.
"It took a long time for me to learn a lot of the phrases, because my team spoke only Japanese," she says, laughing at how it was all so new. "I had to learn how to figure out how to say, 'first base, second base, third base and home.' I even had to learn even how my name was pronounced in Japanese. Young fans would shout my name in Japanese and I didn't even know they meant me."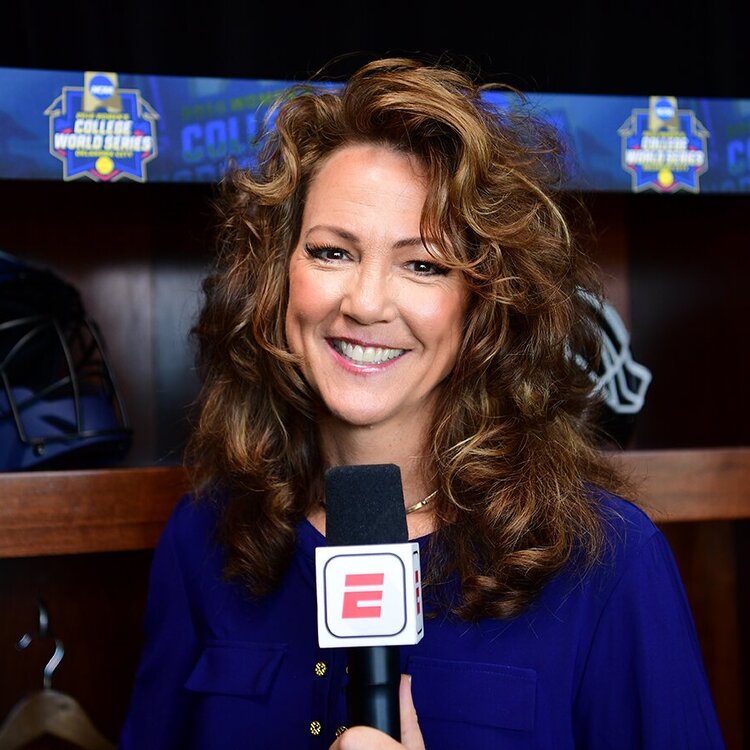 Reaching the broadcasting booth.
Michele Smith joined ESPN as softball analyst in 1995 and has been their lead college softball color analyst since 1998. She also is a play-by-play commentator for NCAA volleyball. She was a color commentator for NBC during the 2008 Olympics in Beijing, China.
Michele sums up the secret to success.
Michele, who also sponsors softball camps and one-on-one instruction, has said those who want to be the best simply need to try a little harder to achieve. "I always like to say its E-squared—the power of both excellence and effort," she says. "Just give a little bit more. A lot of time—that's what separates the good from the great. That great athlete is always willing to give a little bit more."
Michele Smith is featured on a handful of YouTube videos for JUG Sports, where she talks about the best way to practice and how to hit, pitch and use our training tools to be the best you can be.
Resources: Michelesmith.com; YouTube.com; en.wikipedia.org/wiki/Michele_Smith; okstate.com/softball- michele-smith