His bat, arm, and heart for others did all the talking.
As most everyone knows, Roberto Clemente died at the end of 1972 in a plane crash while coordinating a mission to send supplies to victims of an earthquake in Nicaragua. In baseball years, he wasn't a young man (38), but he may have had more baseball life in him. The life that was truly cut short was that of the humanitarian: He had so much more he wanted to do for the entire world, especially the disadvantaged and those who needed someone to show genuine caring.
That's how he lived. "If you have a chance to accomplish something that will make things better for people coming behind you, and you don't do that," Clemente said, "you are wasting your time on this earth."
A complete player.
Roberto Clemente played in the Major Leagues from 1955 to 1972, and although he did fairly well his first few years (he hit .311 in his second season), it took a while for the baseball world to notice him, embrace him and understand him. And perhaps it took his sad and tragic end to finally put the spotlight on him, where it had belonged all along.
Here's a look at some of the stats and facts regarding Roberto Clemente:
Getting started.
Off to a flying start. Clemente played his first MLB game on April 17, 1955, the first game of a doubleheader at Forbes Field. He beat out an infield grounder to Dodger shortstop Pee Wee Reese—giving the fans a glimpse of his speed and unorthodox running style.
First home run. The very next day, Clemente hit his first home run... an inside-the-park home run.
Never been done. Ever. In 1956, Clemente achieved something that no one else has ever done in recorded baseball history. On July 25th of that year, he hit a walk-off grand slam, which is known as an "ultimate grand slam." What made Clemente's homer even more special is that his was an inside-the-park walk-off grand slam.
Triple-triple. In one September game in 1958, he hit three triples in a 4-1 victory.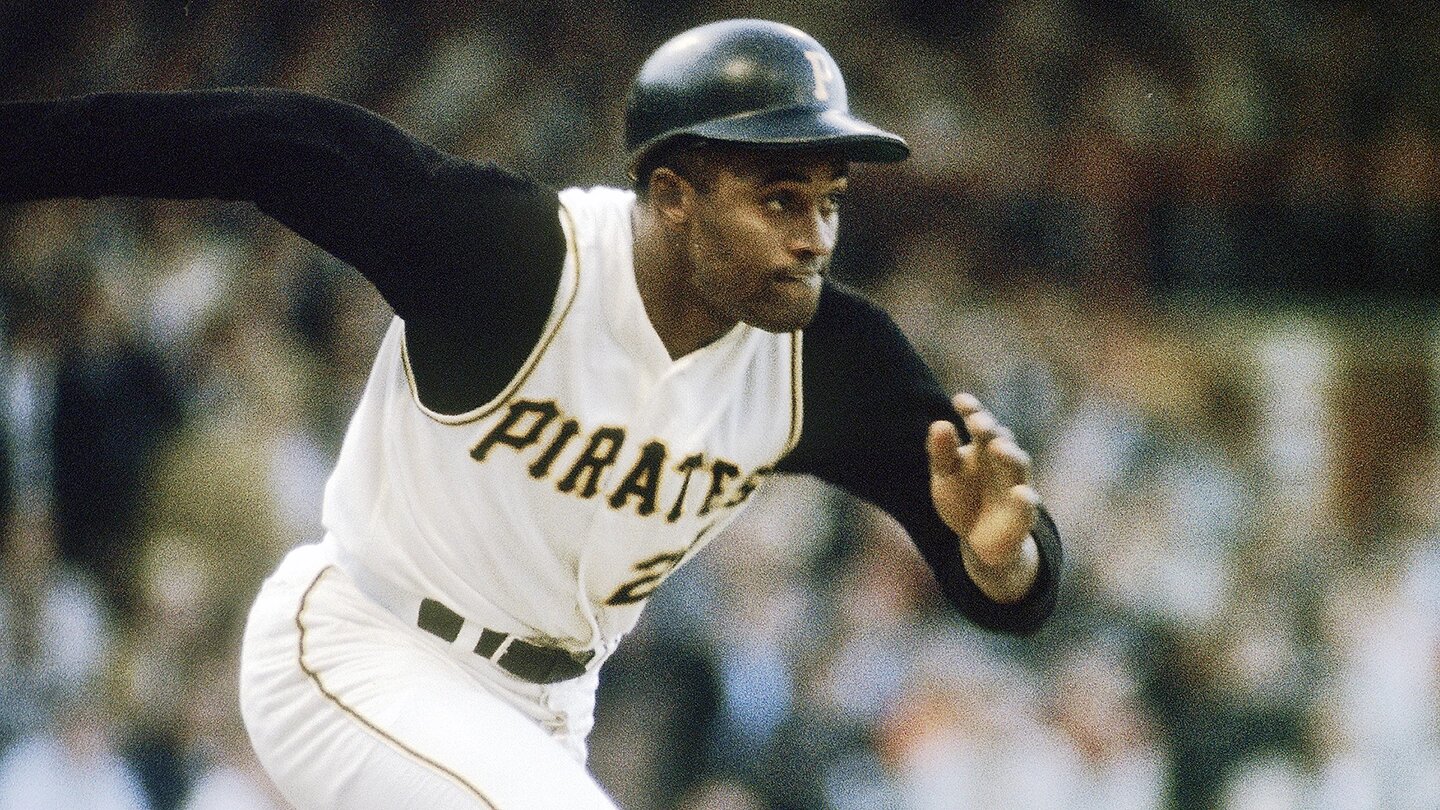 Career highlights.
Clemente was given the name "The Great One," which encompassed the totality of the man as a player, icon and idol of millions of Spanish-speaking fans throughout the world. Teammate Manny Sanguillen referred to him as the "Bambino Latino." Some of his achievements:
Twelve Gold Glove Awards, and his name is attached to 5,000 outs. He had an arm that few players have matched.
Four batting titles, with winning averages of .351, .329, .339, and .357 in 1967, his highest average. He had a lifetime batting average of .317.
Twice led the League in hits.
Two World Series teams with the Pittsburg Pirates, for whom he played his entire career. The 1960 team defeated the Yankees in seven games—that's the Bill Mazeroski walk-off. The '71 team defeated the powerful Baltimore Orioles in seven games.
16-time National League All-Star.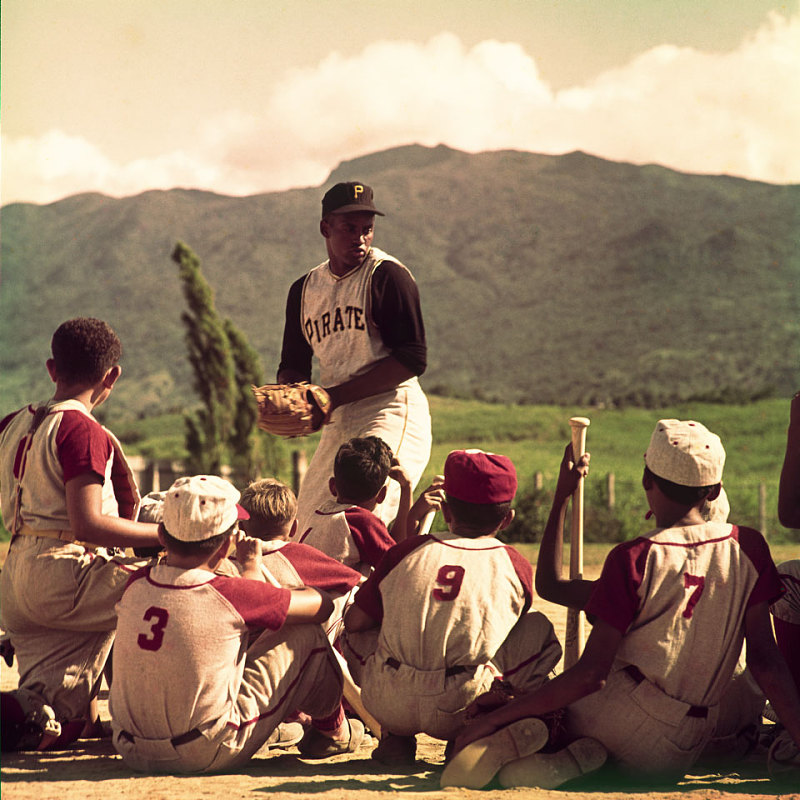 A most valuable player.
During his career, there were few players better than Roberto Clemente.
He batted over .300 every season during the 1960s.
From 1959 through his final season in '72, he missed batting at least .300 only once. In his last season, at age 38, he hit .312.
He was named the Most Valuable Player for the National League in 1967, a season in which he achieved career highs in homers (29) and RBI (119).
In the 1971 World Series against the Baltimore Orioles, Clemente would bat .414 and hit a crucial home run in a 2-1 Game 7 victory. He was named the Series MVP, becoming the first Latino player to receive that honor. During the celebration and post-game interview (in which the sportscaster called him "Bobby"), Clemente took the opportunity to send a special message to his parents before accepting the award. He spoke in Spanish.
Joining the 3,000 Club.
Toward the very end of the 1972 season, Clemente achieved a major milestone with his final hit in the Majors when he got a double against the Mets. Clemente would be the first Latino ballplayer to get 3,000 hits, a list that now includes Miguel Cabrera, Adrian Beltre and Albert Pujols.
He played the final game of his career a few days later, and he would be gone by the end of the year.
Understanding who he was.
Clemente was a trailblazer in his own right and somewhat of an oddity for his day—a dark-skinned Latino baseball star. The Pirates had signed their first Black player only the year before Clemente joined. Proud of his Puerto Rican and Latin heritage, he spoke little English and did so with a Spanish accent. (Note: When he was in the Minors, one teammate who helped as an interpreter was Tommy Lasorda!)
Even though his English improved over the years, for much of his career, fans and many sportswriters didn't understand what he said, who he was or what was important to him.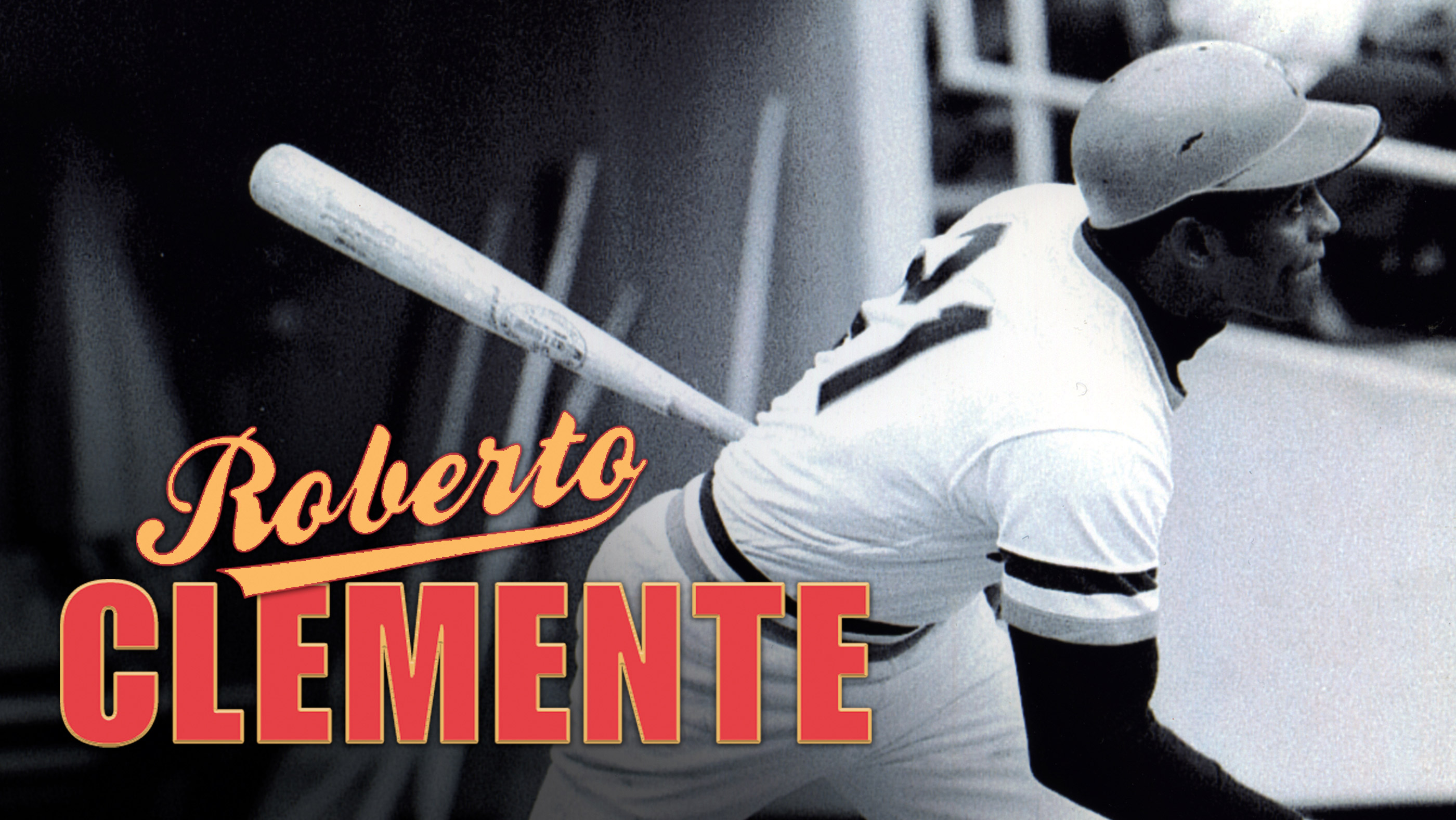 Tragic end to a year, career and life.
Throughout his life, Clemente spent his time and attention reaching out to the less fortunate and victims of tragedy, always having an encouraging word for those who suffered. He also gave free baseball clinics across Latin America.
In his final mission as a humanitarian, Clemente leased two airplanes loaded with supplies to send to Nicaragua for earthquake victims. Unbeknownst to Clemente as he said goodbye to his family on New Year's Eve 1972, the plane he was on was not only overloaded and too heavy—it also had damaged engines. It crashed into the ocean off the coast of San Juan. There were no survivors, and Clemente's body was never recovered.
The Roberto Clemente Award.
At the end of every season, Major League Baseball chooses one player to receive the Roberto Clemente Award, for service to the community that reflects Roberto's lifelong commitment to helping others. He's remembered as much for his heart as his bat and glove.
This year's recipient is Justin Turner of the Los Angeles Dodgers. "I think when you think about baseball and the history and all the great accolades that can be achieved on the field, this is one that stands out above all of them for me," Turner said upon receiving the award.
Clemente lives.
Fortunately for baseball fans, film footage still exists of Clemente's hitting, throwing and running exploits. Watching him, you'll see that there have been few players like him—which is why many people consider him one of the most exciting players of all time, and perhaps the best right fielder ever.
In the end, it wasn't his special baseball prowess that made Roberto Clemente famous—it was who he was, what he did, and who he did it for that we remember today.
Every season, September 15th is Roberto Clemente Day throughout Major League Baseball.
RESOURCES: bucsdugout.com/2021/9/15; wikipedia.org/wiki/Roberto_Clemente; sports.yahoo.com/five-things-clemente; mlb.com/news/justin-turner-wins-clemente-award; mlb.com/news/clemente-greatest-moments; baseball-reference.com/clemente; mlb.com/awards/roberto-clemente; history.com/news/roberto-clemente-humanitarian; baseballhall.org/clemente-roberto