The change just might help your NL team reach the playoffs.
As a result of the latest collective bargaining agreement, the designated hitter will be implemented in the National League for the 2022 season. It was bound to happen sooner or later, and it's ultimately a good thing, for a lot of practical and big-picture reasons.
If you consider yourself a traditionalist, it's time to get over it and accept it. Fact is, the players and even most managers have wanted it for a long time. A handful of years ago, Dodgers ace Clayton Kershaw, who swings a bat pretty well for a pitcher, was against the DH. Not anymore.
"Honestly, the way we're built, the way our team can be put together, I think it would almost benefit us more to be able to have a DH," Kershaw now says. "Hopefully they can figure that out because I think it benefits the game in general. I've kind of come around, honestly. I'm kind of used to it now."
Play ball!
National League teams have wasted no time gearing up for it. The new DH rule has major implications for baseball in this upcoming season in a handful of ways, starting with how it has affected the free-agent market. In reality, NL teams are excited about the possibilities.
NL managers now have an extra offensive roster spot to play with.
Quite obviously, this rule change could constitute more offense across baseball. Additionally, it has opened up a specific roster spot for all teams in the National League. It's a whole-new world, probably an exciting one, for GMs and managers.
In the American League, the DH spot is sometimes given to a veteran player who doesn't need to play the field for much of the season. Nelson Cruz signing with the Washington Nationals is an example of this practice―he is unlikely to see much playing time outside of the DH spot.
The National League now has 15 landing spots for this type of player. Last year, the Los Angeles Dodgers used Albert Pujols as a bench player and occasional first baseman. Had the DH been in the NL last year, you would have to imagine that Prince Albert would have occupied the DH spot for most of the time.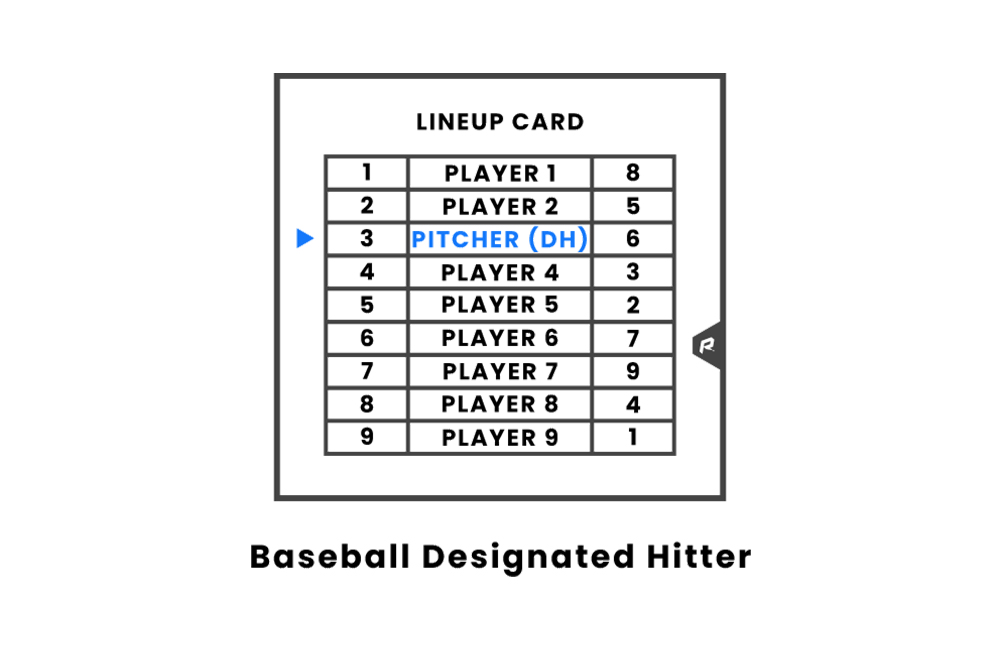 NL managers get valuable lineup flexibility.
The DH isn't viewed the same as it was in the beginning, however: a regular hitter replacement for the pitcher. The thinking has evolved.
Former Atlanta Braves free-agent Freddie Freeman just signed with the Los Angeles Dodgers for six years. Before, you'd have to wonder how Freeman would fit into an already packed lineup, but that's not the case anymore.
Historically, NL managers had the pitchers batting 9th, and only rarely would you see them batting 8th or above. By contrast, the DH has no historical usage in just one primary spot―managers will be using this extra bat in whatever scenario benefits the lineup most. While most teams will continue to platoon, the designated hitter spot is the best way to keep power bats in the lineup.
The Dodgers, for instance, could preserve the health of their players by swapping Max Muncy and Freeman between first base and designated hitting. You could certainly say the addition of the DH opened up a great spot for Freeman to come join his new team.
NL teams will get a real opportunity to rest their catchers.
No position player suffers more wear and tear as the seasons go by than the man behind the plate. Often, that defensive star can also be a strong bat in the lineup.
The designated hitter gives National League managers an opportunity to give their good-hitting catchers a day off from behind the plate yet keep their bat in the lineup. Imagine what that could have meant for perennial All-Star Buster Posey, who just retired.
You could imagine Giants manager Gabe Kapler limiting Posey to 100 games behind the plate yet having him start in 145+ games in the season by having him DH a few times each week. But rather than looking backward, consider how many players now might have extended, significant and successful careers.

NL managers won't be forced to let a weak-hitting pitcher bat...and ruin a rally.
We all know that reaching a pitch limit isn't the reason why NL pitchers have been yanked from games. There have been key moments in close games where the NL manager has had to decide whether to use a pinch hitter for the pitcher—who had plenty of gas in the tank—or let the pitcher hit and hope for the best.
This won't be a factor anymore. It removes that dilemma and is something NL fans will come to appreciate. With men in scoring position, no longer will a pitcher ruin his team's chance by hitting into a double play, striking out or failing to get down a bunt.
Collectively, the batting average for all pitchers in the National League has ranged somewhere between .100 and .150 in any given year. That's history. The DH also keeps pitchers off the basepaths, where they could get injured, be doubled-up easily or make a bad running decision to end a scoring threat.
National League players and managers are used to it already.
National League players and managers are used to it already.
It's time for National League fans to embrace the designated hitter rule. Remember this:
All of MLB used designated hitters in all games during the shortened 2020 season. There weren't too many complaints about it.
NL teams have been using a designated hitter in interleague games played in AL stadiums.
During the World Series, the DH rule was used whenever a game was played in an American League stadium.
Not only is it here to stay, but it just might help your team go all the way to the playoffs in 2022.
Resources:
si.com/mlb/clayton-kershaw-dislikes-dh
bleacherreport.com/articles/-madison-bumgarner-dh
truebluela.com/designated-hitter-rob-manfred
mlb.nbcsports.com/2022/03/12/ dh-comes-to-national-league/
bleachernation.com/cubs/2022/03/10/the-designated-hitter-national-league
nbcchicago.com/news/ how-cubs-david-to-use-dh