THE MOST IMPORTANT HITTING DEVICE YOU CAN BUY
Longest guarantee and lowest price for a pro-style tee. The large 14" x 11", 1/4"-thick steel base adds stability and won't tip over. No extra weight is needed, and the rubber covered base with rounded edges won't scratch or scuff up your gym floor.
PERFECT FOR ALL DRILLS
The JUGS T is great for both high- and low-tee drills due to its Always-feel-the-ball™ flexible top. Feel the ball on contact, not the tee.

QUICK ADJUSTMENT AND PORTABLE
The JUGS T has a quick adjustment range of 24" to 45" and allows hitters to work on their swing mechanics throughout the strike zone. Its telescoping stem unscrews from base, and that, combined with our patented grip-n-go™ handle, makes it easy to transport and fit into most travel bags.
NEED REPLACEMENT PARTS FOR YOUR TEE? CLICK HERE
NO EXTRA WEIGHT NEEDED.
1-YEAR GUARANTEE
QUALITY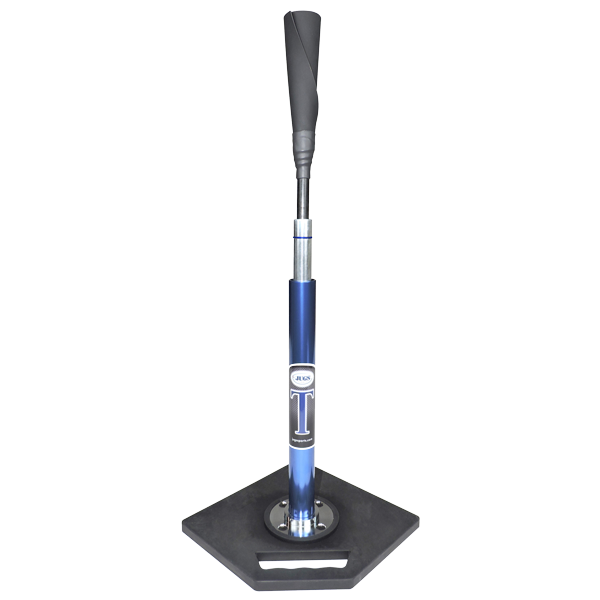 Trusted and used by the very best at every level of baseball and softball.
OUR RECOMMENDED PRODUCTS
today new
For complete strike zone coverage, purchase 2 stems and 1 base. Package includes: Regular JUGS T stem: 24"– 45" extension range. JUGS Short T stem: 16"– 23" extension range. One T base...
PERFECT FOR ALL AGES The JUGS Short T is perfect for any age or skill level&mda
Complete Practice Travel Screen®
Can be used with or without removable Flip-Over Strike Zone. The perfect screen for offense, defense, and pitching drills. At just 25 lbs. the JUGS Travel Screen® is perfect to take with you either...
today new